St Joris Cemetery
Amersfoort
Utrecht, Netherlands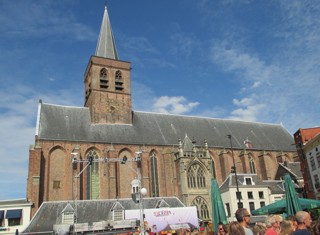 St Joris Cemetery, Amersfoort
---
First, I must say that there are almost certainly errors in this list. I do not speak Dutch, still less Dutch of the 17th century - and when that has been latinised mistakes are likely. Some points for researchers. There are many more gravestones in the church than are shown here. Unfortunately there is little information on them, just initials, a number or sometimes strange runes, All of the bodies have been removed and the floor relaid with the stones. Some stones have obviously been cut to fit. A full list of those who were buried here is held by rijksinstituut voor oudheidkundig bodemonderzoek amersfoort and that is where researchers should enquire.
---
The GPR holds 92 grave and 94 person records for the cemetery.
The status of the photographing of the cemetery is believed to be complete.
There have been 5 requests for photographs from the cemetery.
The latest details for the cemetery were added on 17 September 2015