Bulong Road Pioneer Cemetery
Bulong
Western Australia, Australia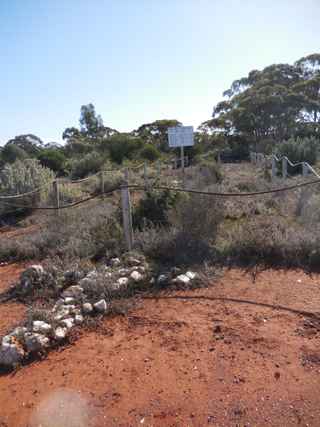 Bulong Road Pioneer Cemetery, Bulong
---
The Bulong Cemetery was in use between 1894 and 1898. Gold had been discovered in 1893 on a gold mining lease site called I.O.U. and as a result a town developed nearby. The town was originally called IOU but in 1895 this was changed and gazetted to the Indigenous name of a spring nearby, Bulong.
The area prospered until the early part of the 20th century. Now all that remains of the town are a number of barely visible ruins.
This small cemetery contains 10 unmarked graves.
---
The GPR holds 10 grave and 10 person records for the cemetery.
The status of the photographing of the cemetery is believed to be complete.
The latest details for the cemetery were added on 30 August 2015